What is Customer Retention?
Hands down it is your most powerful weapon in business! Customer Retention is simply keeping a customer coming back to you. For services, sales, parts, body shops and details. Whatever services you offer, the cost of aquiring a customer is often negated when you don't have methods in place to retain them. Pre-Paid Maintenance is an industry proven method that is typically 65-75% effective at retaining customers that purchase a vehicle. They service their vehicle with you and often purchase their next vehicle from you furthering the cycle.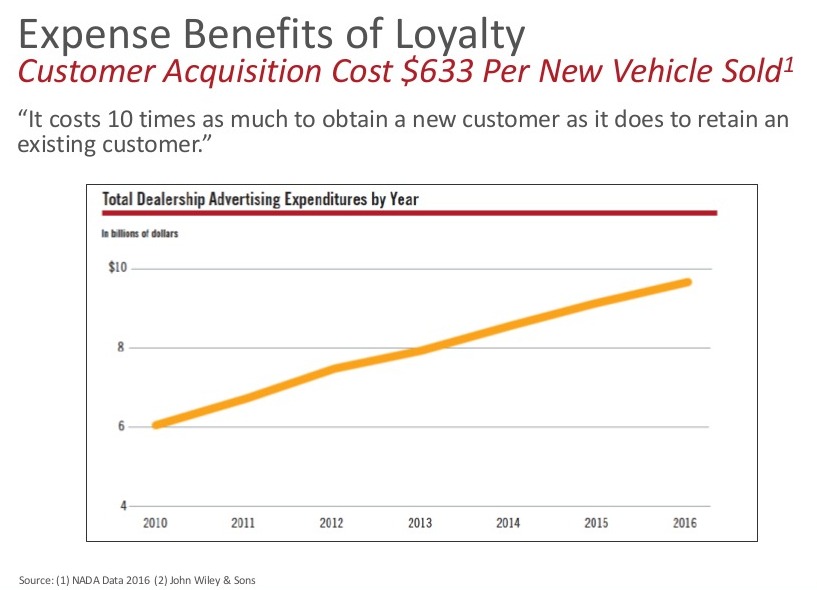 ---
What is Pre-Paid Maintenance?
PPM is our non-intrusive value perceived system that keeps customers coming back and buying more. What makes it so different is we center our entire development system on the concept that the customer will "want" to come in as well as "need" too.
---
With-out us
In data we compiled from a dealer group averaging 102 sales per month, we found that the dealer's retention on new and used sales was only 21%. Their service department was generating a little more than $400,000/year in service/parts revenue from those specific customers.
---
With us
After 3 years of including the maintenance programs on the same number of sales the dealer saw an increase of retention from 21% to 63%. NO ADDITIONAL work other than adding the PPM programs was done. The additional service yielded a $1.4 million dollar increase in service and parts alone from more frequent service visits, more total service visits and more revenue generated per RO. Remember too, this is quantitative, meaning more will keep coming on board and stay based on the length of the program.
---
Robust Yet Simple Customer Platform
With the introduction of our all digital customer access platform we make it easy for your customers to manage their programs, contact you through the platform, schedule for service and so much more. This ease of access along with providing your customer with all the information they could want about their program lets them come back to you reliably. Our platform also gives you additional opportunites using the power of promotion to your customers when they are ready for their service intervals. All of your customers access is tracked in our back end software and made available to you in real time!
---
Increases Repair Order Gross
What's really neat is we see a nice rise in RO gross and that's even after no longer including the maintenance items that are covered by the prepaid program. Since that money is already paid in to a separate account it becomes redeemed or forfeited managed by Dealer MTC. Service gross of which for our compiled data is separate from the RO gross.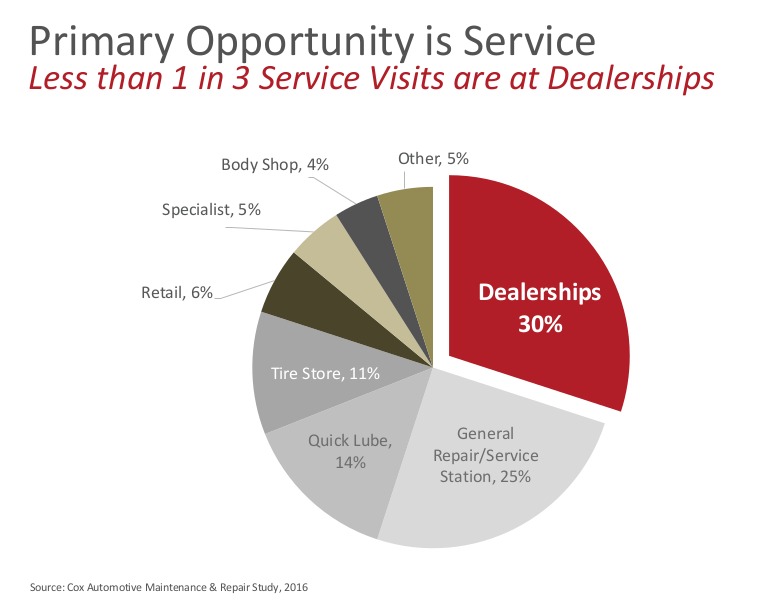 ---
Sells you more cars
Over the course of the 3 year maintenance program we also see a nice rise in sales on the front end. Because more customers are retained you will inherently see additional sales referred from retained customers, their friends and families. In our data we tracked an additional 30% increase in vehicle sales. This alone amounts to an incredible amount of additional revenue and the perpetual placement of more maintenance programs.
---
Decreases Advertising Dollars Spent
In-advertently this also decreases the amount of money you spend on your advertising budget because you're selling more cars and retaining more customers so you stop spending those marketing dollars to get your own customers back in the door.
---
Increases Future Marketing Effectiveness
Customers on the prepaid program are expecting communications from you in which they are much more likely to open, listen to, receive, etc.. We see more calls from BDC's being answered, more emails being opened and because our system let's you slide some minimal promotions in with our reminders; you see a greater return on targeted campaigns.
---
Even More Opportunity
With the introduction of our dashboard you can use our system to increase penetration even more by targeting that percentage that is still not coming in. Dealers that utilize our backend system have been able to push the expected 60-65% retention easily into 80%'s. Every customer is just more market share, less spent and more money made.

When a dealer is active and has good practices in place we have our current highest dealer sitting at 94% retention and 77% of his cars sold are all previous customers. If that doesn't make you want to sign up right now, I'm not sure anything else would.